Ogłoszenie numer: 4408225, from 2021-04-06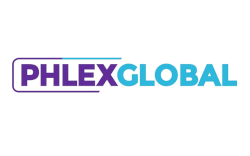 Phlexglobal is a specialist provider of document management solutions and other support services to the global clinical research market. We have offices in the UK and the US, as well as Lublin, to serve the needs of our global customers.
We are looking for:
Customer Success Specialist
Location: lubelskie / Lublin
Job description
Recruitment: remote
Workplace: Lublin office (with remote work possibility)
Phlexglobal is a specialist provider of document management solutions and other support services to the global clinical research market. We have a fantastic opportunity for a Customer Success Specialist to join us. Customer Success Specialists own the customer relationship for tactical projects and to deliver continuous high-quality support across customers and projects to enhance the customer success experience.
What responsibilities you will have:
Creation of project status reports for Customer Success Managers reporting on customer facing Key Performance Indicators
Be accountable for all PhlexEview user administration as per customer and internal role configuration documents.
Support Customer Success Managers with meeting coordination, logistics and compiling action minutes.
To implement and manage processes that will ensure customer success.
Be an advocate for the company, helping to build great relationships with new customers.
Onboard new customers, educating them on how to get the most value out of using our solution.
Keep track of customer contract expiration dates and follow up on renewals to support customer retention rates.
Encourage upsells, identify customers who require or would be ideal for solution/package upgrades and offer advice.
Be the point of contact for customer support regarding minor, non-technical issues, or otherwise seek help from our technical team.
Work with customer success managers to take ownership of long-standing customer relationships.
Requirements
You fit us perfectly if you have:
To succeed in this role, you will be customer centric, seeking to understand and advocate for the customers needs.
Experience of working within a customer success or support role.
An excellent communication skill with the ability to create warm authentic relationships
Excellent English language skill
Be well-organised, accurate, proactive and recognise priority tasks
Able to demonstrate excellent written, verbal & analytical skills
CRM, billing, and support platform experience, such as Jira.
Experience in training users on new technology
An understanding of SAAS software solution
We offer
Regular performance reviews to help you to achieve your career development goals
Possibility of remote work
Flexible working arrangements
Good atmosphere at work with highly motivated and integrated team
Great benefits (MyBenefit, private healthcare, English language training, pension and life assurance)
Employment in an international company with offices in the UK, US, Germany and India
Please add the following clause: I agree to the processing of my personal data for the needs necessary in the recruitment process.